MIT Trades Academy Awards 2018
December 5, 2018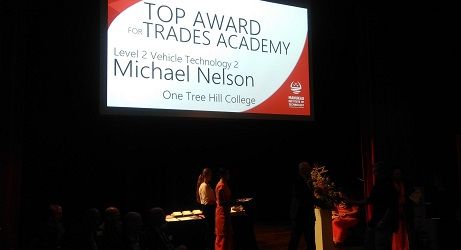 ---
On Tuesday 4th November was the MIT Trades Academy Awards held on campus. One tree Hill College had 5 Students receiving awards for Top Student or Diligent.
Wee Thong Chan - Top Building Level 3
Michael Nelson - Top Automotive Level 2
Kelston Lui-Pope - Top Building Level 2
Bryana Leaf - Diligent Early Childhood Level 2
Fotu Kaivaha - Diligent Building Level 2
Our students as they have been all year representing themselves, their whanau and the school proudly. A huge thank you to all teachers for their patience and support with the students, their parents were so happy for what the school has done for the child and their future.