Penrose Rotary Club Interact Club 2018
March 14, 2018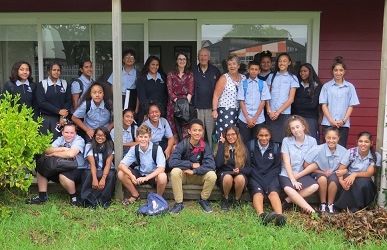 ---
The Penrose Rotary Club has set up a Rotary Interact Club at One Tree Hill College. Interact is a Rotary Club programme for secondary students who desire to grow their leadership skills and are keen on helping the community. 
Since it came to life over three years ago, the Interact Club has been participating in various activities thanks to the support of the Penrose Rotary Club. Examples of these events are cleaning up beaches, helping out in retirement villages and other projects that the individuals of the club are able to select. This year the club is being run by Miss Shaw who says. "If you like helping people and like getting involved in helping the community, come and join us to be part of this exciting experience."
Trips, debating and meeting other youth from various parts of Auckland are all part of the Interact experience.
Mary Abiad - News Media Team