Year 9 Information Evening 2018
March 2, 2018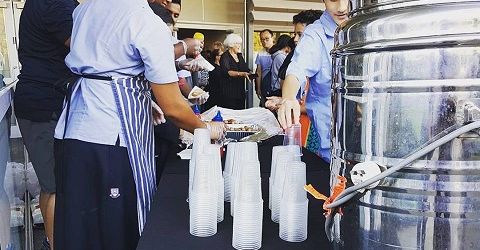 ---
OTHC senior management and teachers hosted a Parent Information Evening at the college for all the Year 9 students and their families. The goal of the night was for parents to get to know their child's whānau teachers, and whānau leaders so that they would know who's looking after their child. 
After a welcome by Principal Mr Coughlan, the parents listened to informative talks by Deputy Principal Ms Beale on the importance of attendance and by Mr Weiland on the digital teaching at OTHC. The OTHC Prefects and whānau teachers then gave the parents a tour of the the college, and, this was then followed by a wonderful BBQ at the front of the school.
The event was widely attended by many parents who felt that they had been given a wonderful welcome.A number of parents commented that in their opinion it had been a good night, where jokes were shared, people socialized, and the food and cold, cold water was scrumptious!
Grayson Spittle - News Media Team