OTHC Head Students 2019
February 18, 2019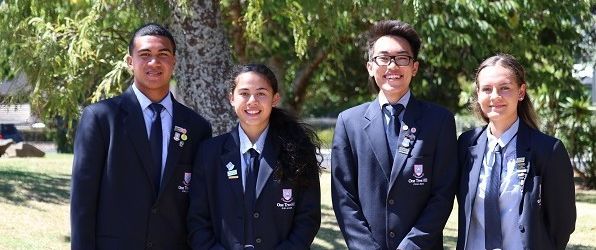 ---
We would like to congratulate our Head Prefect team for 2019.
Our Head Students this year are:
Head Girl                            Ariana Rusden
Head Boy                           Jonathan Kan
who will be assisted by deputies,
Deputy Head Girl              Manaui Ash-Faulalo
Deputy Head Boy             Daniel Vaivela
They are all excellent young leaders who will serve our students, college and community very well. Their leadership skills are already very evident and will be of real benefit to the student body throughout 2019.