OTHC New Teachers 2019
February 28, 2019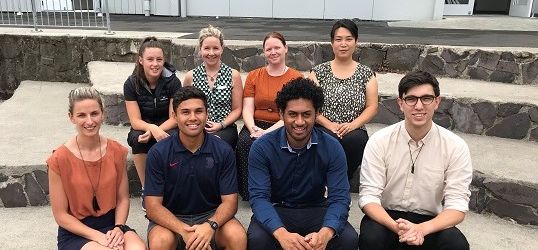 ---
Due to some of our great staff members leaving to go overseas, go on maternity leave, or winning promotion, One Tree Hill College have welcomed a number of new teachers to the school this year. Ms. O'Donnell is our new CL Te Reo Maori, and Ms Squibbs is our new CL of Science. Also joining the Science Department are Mr. Wagachchi, and Ms. McDonnell, while Ms. Abeysinghe and Mr. Waters are welcomed into the Mathematics Department.
The Social Sciences Department welcome Ms. Hope and Mr. Patolo, while Mr. Tuia is going to teach P.E. and Health. Ms. Lee is going to teach Digital Technology, and Ms. van Rossum is joining the Technology Department. The teachers have already expressed how happy they are to be a part of our college. Ms Abeysinghe, one of the new teachers, said. "The staff have welcomed all us new staff members with open arms. We do weekly department catch-ups to share our experiences of the week which is very heart-warming." She also told us that she feels very lucky being here as OTHC students are fun to teach and are full of character. She emphasised that one thing she likes the most about the college is its very strong support system. Meanwhile, Mr. Patolo is also feeling welcomed at OTHC, saying. "As a new teacher to the college, I look forward to coming to work every day. Every day is a challenge. It is a great feeling to be a part of a school culture that wants the best for their students." The OTHC community all wish them well and we look forward to their amazing contributions to the college.
With these skilled and professional new teachers, there is no doubt that 2019 will be a productive and successful year for OTHC.

TIFFANY MORALES  - NEWS MEDIA TEAM