Justice of the Peace - Mrs. McKnight
October 19, 2022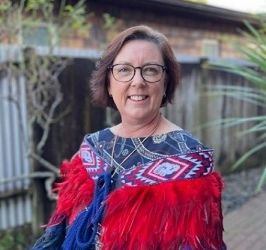 ---
A Justice of the Peace is recognized by the New Zealand Judicial Court System, they are people in the community who you can go to who can act and sign off on, different legal documents. They can also legally witness signatures on documents, certify copies of documents, complete declarations (including statutory declarations), affidavits or affirmations, and swear affidavits or affirm affirmations.
Recently much to the delight of both the school and its community, our own Assistant Principal Mrs McKnight was appointed a Justice of the Peace. This is wonderful news as we now have a direct connection to someone we know and trust in 'our hour of need'. Mrs. McKnight had not planned on becoming a JP but growing up watching her father (who was also a JP) always helping and giving back to the community, seems to have been the inspiration for 'following in her father's footsteps'. "I grew up in a community focused family always being taught to give back to the people around me", she recalls, "so I suppose that becoming a JP was a natural progression and one of the way to continue giving back".
It has taken a long time to get to where she is today, due to Covid and having to study online, but she's proud of her achievement because now she can help people to get important documents signed. OTHC staff and students congratulate Mrs McKnight for her wonderful commitment to her community.
DIYA NEGI, RACHEL DAUNOCO & SALWA KAMBI - NEWS MEDIA TEAM