OTHC New Teachers 2022
March 10, 2022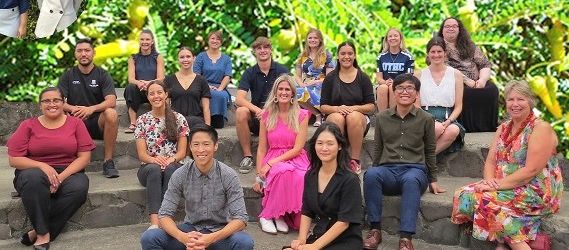 ---
As One Tree Hill College had bid a fond farewell to many great teachers during 2021, it was reassuring that as 2022 dawned, we would welcome another set of great teachers to take their place. This year we got to welcome many new teachers whose sets of skills will do much to further enhance the ever-increasing reputation that the college is gaining in our community.
Amongst the number of new staff members is Head of Maori, Whaea Shanna. Whaea Shanna has a special attachment to the college as she is a former pupil. She said that on hearing that the position was available, she quickly decided to apply and return to the place that gave her so many opportunities. "I wanted to come back and teach at OTHC because I knew it was time to give back. As an old girl of OTHC, I felt that it was only right that I gave back to a community that had helped raise me. It was like a home coming. I was just waiting for the right time," she says. "It has been awesome journey so far. I am impressed with the quality of communication. My students make my day exciting. The teaching team at OTHC is fabulous and I am enjoying reconnecting with some of my own teachers from when I was here. "
The new staff members are united in their praise of the welcome that the college has given them. They have really enjoyed meeting both the students and their fellow staff members. New Science teacher, Mr Ang adds, "I applied for the Science position at OTHC because I had heard so many good things about the school. I went to university with the College's highest academic achiever of 2015, Ariel Abiad, who highly recommended the school." He adds, "I've enjoyed the challenge since being here of adapting to a new environment and I've found the students great to teach and really enjoyed the great comradery of my fellow staff members."  
Principal Mr Coughlan sums up his feelings at the high number of applicants who are applying for positions at OTHC. "The reputation of the college is so strong that we attract the very best teachers from around New Zealand and the world. This year we have amazing teachers and support staff joining the college who will add so much to teaching and learning. We all know how critical good teachers are to positive student outcomes. On behalf of the community, I welcome all our new staff to the OTHC whanau. "
The student body are excited at the guidance that our new teachers will bring to them throughout the course of this year. 
ALEXIS PARKASH & JED SANCHEZ  - NEWS MEDIA TEAM