Technology Design Trip
October 19, 2022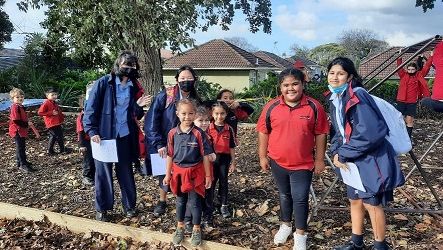 ---
Students from the Technology Faculty Design and Visual Communications and Product Design classes visited local schools (Ellerslie School, Bailey Road School, Panmure District School and Stanhope Road School), to complete their respective design briefs. The design brief for the Design and Visual Communications class consisted of designing a piece of playground equipment for a school. In contrast, the Product Design class's task was to design a piece of equipment that could be used for outdoor activities which could either be permanent or movable.
Both projects had to take into consideration safety, ages of using the equipment, cultural values, school values and the use of appropriate materials in retrospect to these factors. This was accomplished by interviewing students within these schools as well as additional research. Student Hunter Matthews said "It was a pretty cool experience visiting other schools to see their existing playground designs.
It's given us plenty of ideas for our own designs."  Another, Tait McLeod said, "I liked getting feedback from the kids we interviewed about what they thought of their playground equipment." Both students agreed it was worthwhile getting a 'kids eye view' of their school's equipment. Organiser, Mrs. Van Rossum summed up the day. "It was an enjoyable day. The schools made us most welcome. The interaction between our students and the younger students from the various schools was most worthwhile."  Overall, the One Tree Hill College students who engaged in this trip had a great learning experience, one that will certainly help them with their assessments and for future projects to come.  
MARCY TIMOTEO & MARY ABIAD - NEWS MEDIA TEAM