One Tree Hill College Showquest 2021
August 10, 2021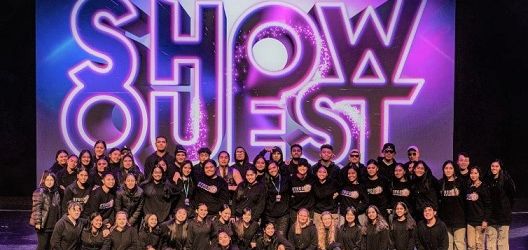 ---
One Tree Hill College students recently competed in Showquest. The theme for this year's Showquest was "E o'o le fau - Unity is Strength", celebrated the diverse cultures of students at our school. The students bought to their performances personal experiences of Polyfest being cancelled due to Covid 19. They put their hearts and souls into their performances and were overwhelmed with the support from the audience. Many had never performed in such a prestigious venue as the Aotea Centre, and, coming home with an award for "Best Theme", was certainly a reward for all their hard efforts.
C L Dance Ms Kumar said of the students' performance, "I really loved the toilet paper scene- that scene really touched me on a whole new level. Playing with comedy and satire using the sad story of impulsive buying during Covid 19 and then after that when NZ recorded its first Covid- 19 death.  What I love about ShowQuest is that we get the wonderful opportunity to collectively plan meaningful choreographies.  I have already thought of the theme to take to next year's ShowQuest. I am grateful to the school, the students, and the parents for being so happy with this dance piece with such a theme dear, so close and personal for the students." 
One of the OTHC amazing teachers who helped organized this event, Ms. Lee said of her experience, "I was extremely proud of our students and how teamwork and leadership really shone through the event."  Enthusiastic and first time performers, Nidhi Kant and Shy Paz said of their experience, "This was our first time preforming at Showquest. It was an amazing experience to see how all the cultures were shown through the costumes and make up. It was great to see other schools in the Auckland region supporting and hyping each other up. Most pleasing of all was being presented with the "Best Theme Award".  The students wish to thank Ms Kumar and the other teachers for giving them the opportunity to take part in this event.
NIDHI KANT - NEWS MEDIA TEAM