OTHC Model UN Conference
August 4, 2021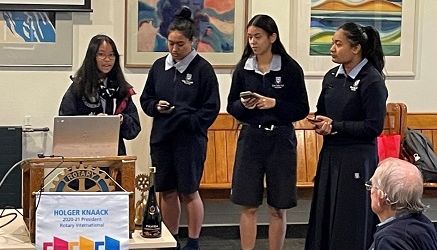 ---
This year, four lucky students from the college participated in the annual regional Model UN conference. Model UN is a programme designed to give secondary school students the chance to emulate a real United Nations conference to experience what it would be like. One Tree Hill College represented Canada this year and was part of the "Western European Group and others" cohort. 
Two remits that the students discussed and voted in favour for were to aid the equal distribution of Covid19 vaccines all over the globe, and, for the United Nations to enforce regulations on countries who do not reduce their carbon emissions.  Prior to this happening, the students spent a month meticulously preparing for the event. Every Tuesday and Thursday afternoon, they held meetings to evaluate and research Canada's stance on these remits. Additionally, the students wrote two separate speeches for each remit to present in the Model UN general assembly, sharing Canada's actions contributing towards these remits and potential solutions the UN could carry out.  
During the two days of the conference held at Auckland Girls the students present their speech and listened to the impassioned speeches from other countries. They made amendments to the proposed solutions and formed alliances with different countries. Throughout the day the participants were challenged to use their imagination and creativity to solve real world problems whilst all through discussions considering other delegation's perspectives. "Being part of the Model UN 2021 was an amazing opportunity that has brought us out of our comfort zones", reflected participant Mena Falefata.  
Soroya Auvaa added, "It was helpful, because we could express our country's view no matter how controversial it was. We had such freedom." Miss Pullein who had organized the trip said, "MUNA was a great opportunity for our students to interact with peers at other New Zealand schools, develop their knowledge of world issues and improve their public speaking. Our students worked really hard in preparation for the event and proudly represented OTHC/Canada over the two days."  Many thanks to Miss Pullein and Mrs. Bodman for helping the students be a part of this amazing opportunity, as well as the Rotary Club for sponsoring the event! 
MARY ABIAD & MARCY TIMOTEO - NEWS MEDIA TEAM