The International Success of Raihan Azim
November 29, 2016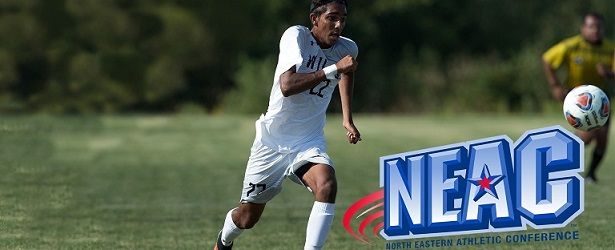 ---
The International success of a former One Tree Hill College student Raihan Azim.
Raihan is currently a "freshman" (first year) student-athlete on a scholarship at Wilson College in Pennsylvania playing soccer.  The season has just ended with Raihan starting 16 of the 17 games, scoring 11 goals and assisting in 3 others. 
At the end of the season he was picked for the All-Conference selection by the North Eastern Athletic Conference (NEAC), becoming the first ever Wilson College player to earn the honour. Wilson's Coach Caleb Davis said he has been impressed with the technical ability and work rate Raihan has added to his squad. Raihan has also been going strong with his school work with good results in his papers.  He is currently undecided on his major, although he has until the end of his first school year (July 2017) to decide.
Well Done Raihan, we are incredibly proud of your achievements so far and look forward to seeing what you do in the future!