Board of Trustees
The One Tree Hill College Board of Trustees is responsible for governing the college. Day–to–day leadership decisions, however, are made by the Principal and the Senior Leadership Team.
The present board is:
Max Guptill
- 
Board Chair - DipMin BSW PGDipProfSupv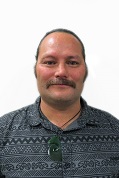 Max has been involved in school governance for the last 14 years on the Bailey Road School Board; he has also been on the College board since 2015. Max is a carpenter by trade, social worker by profession and a pastor by choice. He has been coaching sport at One Tree Hill College since 1998. Max believes education is important and has a passion for young people achieving to their greatest potential and making good life choices.
Derek Anderson -  BE MNZIM

Derek is a graduate of University of Auckland and has an extensive background in manufacturing management in a variety of industries. Derek has been actively involved in Ellerslie School on a number of levels whilst his sons attended the school. Derek is involved in both college and club football as a referee and coach. Derek has a son at One Tree Hill College and another who has recently graduated.

Mark Leadbetter -  BBS (Accg), Dip Bus Admin (Fin), CA, MInstD
Mark spent 19 years working for international accounting firms in London and Auckland encompassing training, technical and auditing roles and more recently running his own business. Mark was on the Bailey Road School Board for 8 years and has been on the One Tree Hill College Board for 3 years. Mark has a daughter at One Tree Hill College.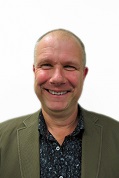 Rob McKnight
Rob believes that quality, appropriate, well-resourced and well delivered education by outstanding teachers is a cornerstone for kids to get the most out of life. Rob believes One Tree Hill College works hard to create the best possible outcomes for all students. Rob is an experienced director and board member, having run
his own business for many years. Rob also has experience sitting on governance boards, and this combined experience will benefit One Tree Hill College. Rob has a daughter at One Tree Hill College.

Edmond Fehoko  - MA (Hons), PhD Candidate 
Edmond has extensive experience working in the youth sector, education and community development. Edmond has worked in the tertiary field for over 10 years and is currently a Pacific Academic Partner at MIT. His experiences in education have been life changing, they have not only helped shape his views and perceptions in life but have provided a platform of empowerment. He believes education is the biggest underutilised resource by our young people.
Nick Coughlan BSc DipTchg — Principal
Principal@onetreehillcollege.school.nz
Nick was appointed Principal in March 2010. He was Deputy Principal from 2004—2010 and before that HOD Social Sciences at the College.
Ann Crawford - Staff Trustee
acrawford@onetreehillcollege.school.nz
Ann is a graduate of the University of Ulster specialising in English and Religious Education. She has been teaching for over 30 years in a number of countries around Europe prior to immigrating to NZ in 2006. She has coached and managed a number of sports teams and is currently co-manager of the 1st XV. Having been Whānau Leader and Curriculum Leader she has a good understanding of how the school works and is passionate about student achievement.
Judi Barnard - Student Trustee
---

Newspaper Parent and Staff Election results
---

---