One Tree Hill College Athlete Stars 2017
June 6, 2017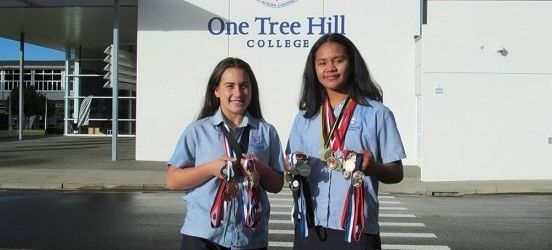 ---
Year 10 Glory Laulala cannot be prouder of her achievements in her athletics and netball endeavours. As well as representing One Tree Hill College in the premier Netball Team, she is representing Under 15 Netball clubs and athletics in Manukau. "I know I can do more," Glory says. "The road is not over." Only having started athletics in Year 6/7, she has indeed been working hard to be the best she can be and striving for higher things in sports.
Milania Cairns is not your average 14 year old, after receiving numerous medals from the NZ Under 16 Girls Tag Team tournaments. Also part of the Auckland Under 16 Girls Rugby Team and Tahi Kaha Under 17 Rugby Sevens Team, she feels proud to be representing so many teams as well as One Tree Hill College. Since the start of 2017, she recalls playing tag as a natural sport that comes from past experiences in playing rugby. In October, she will travel to Australia to play in a national Tag tournament which will feature Australian representative teams and the NZ Open Women's Team.
Above image: Milania Cairns (left) and Glory Laulala (right)
Rocielli Fernando, 13KLM, News Media Team.