Year 12 Health Education Expo
August 21, 2017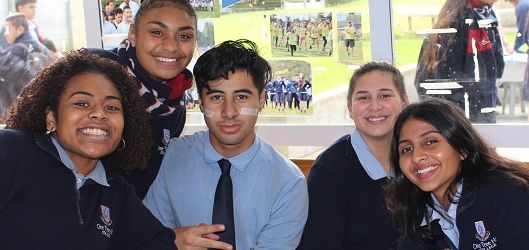 ---
On Friday 18th August students from Year 12 Health Education class held a mini Health expo in the Kowhai commons area at lunchtime. It was a chance for them to  finish off their internal assessment (Achievement Standard 91237 - Take action to enhance an aspect of people's well-being within the school or wider community) worth 5 credits.
Part of their assessment process was that they have to take action by enhancing an aspect of Health in the school.
Key topics they focused on were:
Stress Management
Benefits Gluten Free lifestyle changes and awareness of Gluten as an allergy
Building self-esteem and confidence in females.
Minimising the use of cellphone use
Promoting Positive Sexuality working alongside Rainbow Youth
Increasing Physical activity in Senior Students (Zumba classes run at lunchtimes)
Encouraging the importance of Hydration
Awareness of the misuse of alcohol and standard drink measurements.
Improving the hygiene of Bathrooms at One Tree Hill College
Each group of students set up in stalls around the commons area and they each handed out information and engaged our students in staff with activities that related to their health issue. They all worked really hard on this and plan to be able to gather good evidence and student voice that will allow them to write their final report.
A huge thanks to Ms Ryan for helping the students with this process and a huge well done to all year 12 Health students.